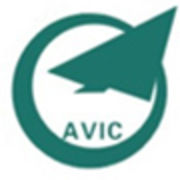 AVIC Fujian Co. Ltd (Auto Parts)
Benefit from our over 20 years' industry experience
ISO/TS 16949:2009-certified | 100% of output exported | OEM service
Home
> Business Registration Profile
Trade Show

Magazine
Contact Supplier:

Add to Basket
Mr Yao, Jianjun
Sales Manager
Avg Response Time: Less than 24h
Follow Supplier:

Follow Me
Business Registration Profile
The Business Registration Profile provides impartial and vital business metrics for all Verified suppliers on Global Sources Online. Using the Business Registration Profile buyers can easily compare key indicators and more efficiently manage risk. Suppliers with a Business Registration Profile have agreed to allow this information to be reported to help buyers streamline the selection and due-diligence processes.
The supplier information below has been obtained from relevant government agencies in the supplier's country and is subject to change without prior notice. Business Registration Profile verification procedures were conducted by Ease Credit a third-party credit agency.


On August 19, 2016
Registered Address:
7/F, Aviation Building, 123 Dongjie Street, Gulou District, Fuzhou
Incorporation Date:
September 29, 2001
Legal Form:
Limited liability Company
Registration Agency:
Fuzhou Market Supervision Administration
Registration Number:
91350100731861525M
Authorized Capital:
RMB6,000,000
Legal Representatives:
LIU Donghui
Import & Export Licences Obtained:
Yes
Business Scope:
Agency purchase and sale of electronic products, office equipment, computer hardware and software, minerals, building materials, textile garments, machinery and equipment; wholesale and retail of category-II & III medical apparatus; design, making, agency and issuing of domestic advertising; sale, leasing, maintenance, repair and technology consulting of medical products and equipment; import and export of commodities and technologies on self-running or commission basis (excluding those operated by the companies designated by the state or those prohibited from being imported and exported by the state) (no operation is allowed unless an approval of related departments has been obtained)
Business Permit Expiry:
September 28, 2021
Shareholders:
AVIC International Trade (Fujian ) Company
HUANG Ruotao
ZHENG Dengsheng
TANG Yuequn
LIU Donghui
JIANG Minggong
JIANG Baokun
YAO Jianjun
HUANG Yikang
LIN Zenghe
Want a more detailed Credit Report on this supplier? Contact Us Now

This Verified Supplier's Business Registration profile has been independently verified with relevant government agencies
Supplier and product information updated May 22, 2017.
Submit your Buying Request with TradeMatch


Fast and easy to use

Receive tailored offers

Compare quotations

Close
Please select your preferred language:
If you wish to change the language or use the original language later, please refer to the header or footer for more language options.
Verified Manufacturer

The business scope of this supplier's independently verified Business Registration, as licensed by relevant government agencies, allows it to manufacture goods. View BR Profile
Supplier Capability Assessment

This supplier has a supplier audit from an independent 3rd party. View details

Click photo to download report
Back to Top